About Everflow
Who


We Are
We take pride in
keeping our customers
happy & look forward
to work with you.
GO WITH THE FLOW...
EVERFLOW.
Everflow was built on a three generation family tradition of integrity, manufacturing high quality products. We have been exclusively serving the national plumbing & industrial supply markets with a comprehensive line of premier products for nearly fifteen years.
Based out of our 100,000 square-foot Linden, NJ headquarters, we are dedicated to our uncompromising commitment to providing the highest levels of efficiency & service, which our customers have become accustomed to.
Beneath each Everflow label, lies our dedication and commitment to bring you the world's finest engineered products. We search the globe to source our products from some of the world's finest state-of-the-art manufacturing facilities, where production and assembly are done with highest levels of craftsmanship and quality. Manufacturing facilities conform to ISO 9001 standards. Products meet highest applicable UL/FM, CSA & ASTM standards.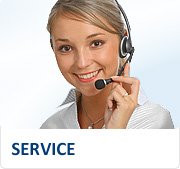 Everflow customers have become accustomed to our unparalleled level of customer service. Our knowledgeable and courteous staff are always available and ready to provide you superb service, while helping you get the products and information you need. We keep an extensive inventory on hand, so that when you place your order, you know it's in stock, and ready to ship.
At Everflow, we are prepared to accommodate your needs. From modest freight requirements, to rushed shipments, we are here to work with you every step of the way. Our state-of-the-art distribution center allows for increased flexibility and faster turnaround on orders. Our comprehensive line of products, allow us to be your complete source for all you purchasing needs.
We are committed to quality, but understand the importance of value and affordability. We strive to exceed expectations while maximizing our customers' profitability. We believe in helping our customers strengthen their cash flow, while maintaining a competitive edge